(Courtesy wsj)
Oh, that the business world were more like that.
Now, some graduate schools are aiming for just such a goal— at least in the applications process for their M.B.A. programs.
Columbia Business School this year is asking applicants to respond in no more than 200 characters to the following question: "What is your post-M.B.A. professional goal?" (The answer would be shorter than the length of this paragraph.)
Admissions officers review their application processes regularly, but have picked up the pace in recent years as they seek more creative responses via essays, PowerPoint presentations, Twitter and even in-person.
The hope is that these new components to the application process will help steer prospective students away from trying to anticipate what they think business schools want to hear, and will force those students out of their comfort zone.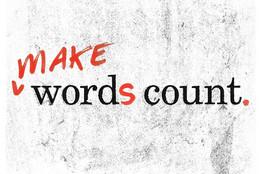 Some business schools are tweaking their essay questions in hopes of getting more authentic responses from prospective students.
Example Questions
The New
'Please describe a time when you had to make a decision without having all the information you needed.' (Massachusetts Institute of Technology's Sloan School of Management)
The Classic
'People may be surprised to learn that I...' (Northwestern University, Kellogg Graduate School of Management)
Admissions officers say they are looking for more authenticity and honesty, since essays can be carefully crafted, often with help from a professional M.B.A. admissions consultant.
Beginning this winter, the University of Pennsylvania's Wharton School will invite a random sampling of M.B.A. applicants to participate in a staff-moderated on-campus group discussion with fellow applicants. They will be encouraged to discuss and debate current topics in business, as chosen by the school.
The method isn't much different from a preschool screening, when a group of children are observed on the playground to see who plays nicely.
Ankur Kumar, director of M.B.A. admissions and financial aid at Wharton, said the purpose is to give applicants "a chance to demonstrate, not just talk about" their critical thinking skills and intellectual curiosity.
Though this year's discussions won't count toward the admission decision, if the pilot goes well, the exercise could show up as a regular component of future Wharton applications, alongside transcript, test scores and recommendations.
For the class entering in the fall of 2012, the University of California, Berkeley's Haas School of Business began asking prospective students what gives them the greatest joy, a change from its prior "What are you most passionate about?" query. The school is hoping to tap into issues that excite applicants—the pleasure of a certain hobby, for example—rather than a self-impressed treatise on solving world hunger.
"There are many [applicants] who still think there is a formula to get into business school, who think there's a certain type of response the admission people want to see," said Stephanie Fujii, executive director of full-time M.B.A. admissions at Haas. According to Ms. Fujii, there isn't.
The University of Chicago Booth School of Business was among the first business schools to branch out beyond the traditional essay. Since 2007, the school has asked M.B.A. applicants, "What else should we know about you?" It requires an answer in no more than four slides of text or pictures.
The so-called PowerPoint question—which is posed alongside a few essay questions—is intended to gauge applicants' creativity and comfort with the unknown, said Kurt Ahlm, associate dean of student recruitment and admissions for the school's full-time M.B.A. program.
Schools like Booth aren't necessarily using the new questions to recruit a different batch of students, but admissions officials say they want to tease out the more innovative and well-rounded applicants.
Harvard Business School this year began directing current applicants to "Answer a question you wish we'd asked," an open-ended prompt that could be intimidating.
"It would be almost easier to have a bit more direction," said one applicant, a 26-year-old who works in fixed-income sales at an investment bank in London. "At the same time, you can answer anything, so that's a good opportunity to show them what you want."
To be sure, some business schools have stuck with tried-and-true favorites. The Stanford Graduate School of Business still asks, "What matters to you most, and why?"—a question it has used as part of its essay section since the late 1990s.
Creative questions beget creative answers—at least, that's the hope.
The University of Iowa's Henry B. Tippie School of Management this summer offered a full scholarship valued at $37,240 to the applicant who best answered, "What makes you an exceptional Tippie full-time M.B.A. candidate and future M.B.A. hire?" via a tweet.
Applicants had to respond to the question with a 140-character answer or link to other information, such as a video or Facebook page.
The winning tweet was a haiku, including syllable counts, written as a nod to the applicant's extensive experience in East Asia: "Globally minded (5)/Innovative and driven (7)/ Tippie can sharpen (5)." The school said it admired the candidate's use of an ancient form of poetry in a contemporary medium.
In one optional question new to this year's application for admission in the fall of 2012, Columbia Business School draws attention to its annual A. Lorne Weil Outrageous Business Plan student competition by asking applicants for a short pitch for an "outrageous" business. The school refers to the competition—in which teams pitch ambitious social ventures and business plans, the best winning cash prizes—to highlight its expectation that students be entrepreneurial and innovative.
However, even the quirkiest questions can get uninspiring responses.
The Haas School, bringing back an old prompt, asked applicants for the class entering in fall 2008, "If you could have dinner with one individual in the past, present or future, who would it be and why?"
But Haas's Ms. Fujii was underwhelmed by the answers. She believes an admissions consultant told clients to say "yourself, 30 years in the future," a response that quickly cluttered her office.
The business school stopped asking that question the following year.
(Courtest - wsj)